This item was removed by the owner.
Want Details

>
Agriculture / Farm
>
Equipment
>
Other
> Agricultural Equipment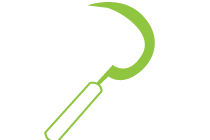 Agricultural Equipment

Quantity:
1
User (Rating): dshipman
Not Rated
I am looking to trade brand new Dell gaming laptop I7 never opened with a 2-year warranty for either 2000 or newer 454 CID/7.4L Vortec engine with no more than than 100k miles; or, Sixties GMC/Chevy Pick-up with V-6, 4-speed, and 4x4 (cannot have extensive rust or seized motor); or, any year 50s, 60, and 70s GMC/Chevrolet medium duty truck (cab and chassis) with V-6 and manual transmission with 2-speed rear-end. The trades are not substitutable. Must have one of the three specifically designated variants. No telephone cals please. Text is fine; email better.
Shipping Address:
Crisfield, MD 21817, United States
Will accept shipment from:
Local Pickup