Want Details

>
Appraisal
> Appraisal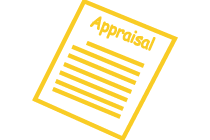 Appraisal

Quantity:
1
User (Rating):

medusas
Not Rated
We own a boutique hostel in Aguadilla Puerto Rico and we would like to trade for an appraisal of the property and also various items.
Approximate Value $350,000

Aguadilla is a top travel area in Puerto Rico!
If you are interested please view our website and contact us!
MEDUSA'S HOSTEL
Aguadilla Puerto Rico USA
User's Location:
Aguadilla00, Puerto Rico
Will receive in:
Worldwide
Reference Required:
Yes
Linked HAVES: