Want Details

>
Computers
> Computer Services All Programing IT Networking Marketing etc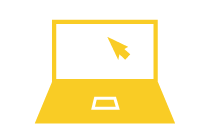 Computer Services All Programing IT Networking Marketing etc

Quantity:
1
User (Rating):

medusas
Not Rated
We own a boutique hostel in Aguadilla Puerto Rico and we are willing to provide lodging for up to 2 people in one room in return for Professional Services, such as Accounting/CPA, Legal, Financial. Experienced IT Tech, Project Management, Massage Therapy, Counseling Therapy, Other Possible Services, also if in PR food/beverage,n restaurant/bar equipment and supplies.
Aguadilla is a top travel area in Puerto Rico!
If you are interested please view our website and contact us via a method below!
Do not hesitate to ask if there is a profession or skill you can provide in trade.
MEDUSA'S HOSTEL
Aguadilla Puerto Rico USA
User's Location:
Aguadilla00, Puerto Rico
Will receive in:
At my location only
Reference Required:
Yes
Linked HAVES: