Want Details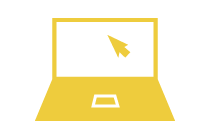 Computer Services

Quantity:
1
User (Rating): kbrowne67
Not Rated
I need help installing a video converter and vintage Betamax recorder onto my IMac so that I can upload videos onto YouTube.
I also have a printer that needs installation.
In exchange for this I can offer a 50-100 minute customized massage including elements of deep tissue, Swedish, Shiatsu, and myofascial therapy modalities.
User's Location:
Fountain Valley, CA 92708, United States
Will receive in:
Worldwide
Reference Required:
No
Linked HAVES: