This item was removed by the owner.
Want Details

>
Agriculture / Farm
>
Farm Animals / Livestock
> Farm Animal / Livestock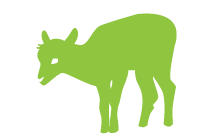 Farm Animal / Livestock

Quantity:
2
User (Rating): rgocha
Not Rated
I'm looking for 2 trail riding horses, and one of them needs to be either able to train for barrel racing or already have training in barrel racing. My wife and I both enjoy a good rodeo and long trail riding trips.
Shipping Address:
Rosburg, WA 98643, United States
Will accept shipment from:
United States