Want Details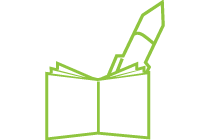 The Echo Glass: A Novel about Anorexia Nervosa

Quantity:
1
Author:
Heather Morrall
Condition:
Used
Format:
Softcover
ISBN:
9780955425202 (0955425204)
User (Rating): selkie
Not Rated
Wanted in very good – brand new condition. Ex-library editions are not considered in good condition. However, I may accept on some items if agreed upon ahead of time.
Book Title: The Echo Glass: A Novel about Anorexia Nervosa
Author: Heather Morrall
ISBN: 9 2 (0955425204)
Publisher: Rubery Press, 11/2006
Binding: Paperback, 192 pages.
Shipping Address:
Urbana, IL 61802, United States
Will accept shipment from:
Worldwide
Linked HAVES: