This item is currently not listed.
Want Details

>
World
>
Permanent Exchange
>
Residential / Vacation Home
> Permanent Exchange of Residential or Commercial Property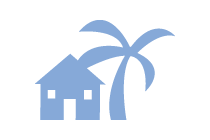 Permanent Exchange of Residential or Commercial Property

Trade Type:
Permanent Exchange
Location wanted:
World
Property Type:
(any) Apartment / Condo, Bed & Breakfast, Country House / Cottage, Hotel, House / Villa, Motel
User (Rating): branon

Not Rated
Looking for very well maintained RENTABLE residential and commercial property - no fixer-uppers, please.
Homes, condos, hotel/motel, b&b, commercial space/buildings, industrial buildings. No interest in vacant land unless it is already leased or can be easily leased. Will consider tax deeds, but not tax certificates. Prefer properties in the USA, Canada, and Caribbean, but will consider all options.
Your asset must be delivered Free and Clear as I am not interested in assuming any loans or debt.
Looking for even trades - no cash in either direction unless you're wanting to trade up. Real estate should be rentable and in good condition - no fixer uppers or vacant land, please. Aircraft should be in excellent condition with current maintenance and all records. Vessels will need to be delivered to Florida in excellent working condition. No Wooden Vessels, please. Looking for yachts, work boats, and boats that can accommodate scuba diving. Vehicles should have clean title, clean CarFax, and in excellent condition. New and classics considered. Fine Art also considered, prefer originals. Precious Metals (bullion, coins, etc) also considered if delivered to Florida. Functioning businesses located in South Florida may also be considered.
I have a variety of rough emeralds, cut emeralds, and some emerald and gold jewelry that were part of the 1757 Cortes Treasure Shipwreck Collection. All emeralds are untreated, natural stones. I have more stones than are listed on this site.
Reference Provided:
Yes