This item is currently not listed.
Want Details

>
Transportation
>
Boats
>
Motorboats and Powerboats
> Yacht, Dive Boat, Work Boat, Large Tender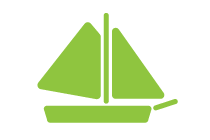 Yacht, Dive Boat, Work Boat, Large Tender

Quantity:
4
Hull Material:
(any) Steel, Aluminum, Inflatable, Fiberglass
Use:
Salt Water
User (Rating): branon

Not Rated
Looking for very well cared for boats and yachts for business and commercial use. Must be in excellent working order with proper documentation. Need a variety of marine craft for diving, liveaboard, commercial, etc.
Your asset must be delivered Free and Clear. Looking for even trades - no cash in either direction unless you\'re wanting to trade up. Real estate should be rentable and in good condition - no fixer uppers or vacant land, please. Aircraft should be in excellent condition with current maintenance and all records. Vessels will need to be delivered to Florida in excellent working condition. No Wooden Vessels, please. Looking for yachts, work boats, and boats that can accommodate scuba diving. Vehicles should have clean title, clean CarFax, and in excellent condition. New and classics considered. Fine Art also considered, prefer originals. Precious Metals (bullion, coins, etc) also considered if delivered to Florida. Functioning businesses located in South Florida may also be considered.
I have a variety of rough emeralds, cut emeralds, and some emerald and gold jewelry that were part of the 1757 Cortes Treasure Shipwreck Collection. All emeralds are untreated, natural stones. I have more stones than are listed on this site.
Shipping Address:
Hollywood, FL 33020, United States
Will accept shipment from:
United States
Local Pickup