This item is currently not listed.
Want Details

>
Transportation
>
Other
> Snow Plow Services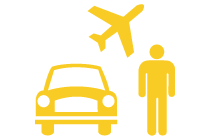 Snow Plow Services

Quantity:
1
User (Rating): tjblaw

Not Rated
I need someone to plow a parking lot in Staten Island where I keep a storage trailer that I am unable to access due to high snow drifts. I am willing to barter legal services or tree trimming/removal services for the lot being plowed. Please respond asap if you are interested.
User's Location:
Brooklyn, New York, NY 11220, United States
Will receive in:
Worldwide
Reference Required:
No