This item is currently not listed.
Want Details

>
Crafts
>
General Art & Craft Supplies
> Art & Craft Supplies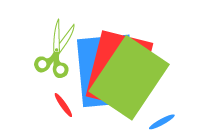 Art & Craft Supplies

Quantity:
50
Condition:
Good
User (Rating): sensualdecadence
Not Rated
I need scrapbooking papers, paints, glitters, decorative buttons, beads, jewelry making supplies, fabric scraps, ribbons, zippers, patterns, mosais pieces, stained glass supplies, finished handcrafted items, art yarn, decorative yarn, craft books, clay, ceramics, pottery, leather, a loom, a peg loom, anything! Send me a message/pic of what you have and give me a list of what you'd like in return! I am negotiable!
Shipping Address:
Tidworth, United Kingdom
Will accept shipment from:
Worldwide