This item is currently not listed.
Want Details

>
Art, Music, Drama
>
Music Instructor
> Music Instructor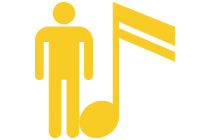 Music Instructor

Quantity:
1
User (Rating):
hkerr1
Not Rated
I am looking to trade out services to a person who teaches music or the arts to children between the ages of 6-12 years old. I would love someone that could teach my children how to read music, and also play an instrument such as guitar or piano. It is not a must but would be great. Mainly looking for someone who possesses a creditable resume in language arts.
Also looking for someone who might be able to show the art of drama, skits, plays, and stage presents. Not looking for all the qualities in one person, but if you possesses some of them it would be worth contacting me for a trade, if you are looking to get in shape.
I can change your life, I have dropped over 100 pounds off mine and have kept it off for more then 5 years. I have a passion to help you get in shape, change your diet, re-modify your home, clean your fridge, restructure your grocery shopping and demo my healthy cooking techniques, with many years of experience, the best certification offered in personal training and a class act resume, you will not be disappointed.
User's Location:
Howell, MI 48843, United States
Will receive in:
Howell, Michigan, United States - Within 50 miles from my location
Reference Required:
No