Want Details

>
World
>
North America
>
United States
>
South
>
North Carolina
>
Asheville
>
Permanent Exchange
>
Other
> Free Rental Home in or around Asheville Area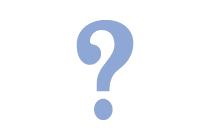 Free Rental Home in or around Asheville Area

Trade Type:
Permanent Exchange
Location wanted:
Asheville, North Carolina, United States
Property Type:
Home or Apt.
Sleeps:
2
Rooms:
Living Room, Independent Kitchen, Cellar, Deck, Closet, Sleeping Area
Appliances:
Clothes Dryer, Oven, Refrigerator, Washing Machine, Freezer, Internet, Cooking Stove, Telephone
Features:
Heating, Central Air, Shower, Secure Storage / Safe, Garage, Bath Tub
Attractions:
Mountains, Country / Rural, Restaurants
Activities:
Horseback Riding, Hiking
Services:
Washing Machines Available
Notices:
Smoking Allowed, Pets Allowed (Prior Arrangement)
User (Rating): katta1968
Not Rated
Wanted-in exchange for carpentry work. Home or possibly garage apt. with good storage space. Must allow one cat and allow smoking-at least outside. Need to have a good secure storage area for tools etc. Written contract please. My sister and her boyfriend will be living in the home. They are mature adults and both have jobs. Wish to exchange some work for free home or little to no rent situation. We can discuss extra work for pay if you prefer. I will contact my sister with any offers. Thank you.
Reference Provided:
No