Summary

Video Tour
BarterQuest is a cashless trading site. A trade occurs when a user makes an offer (or counter offer), another user accepts the offer and the first user confirms the trade. In the case of a MultiParty trade involving three or more users, the trade is automatically confirmed when all parties have accepted. The following images explain how to use our site.


Okay! The trading is easy on BarterQuest, it's something like 1,2,3:
1. Register and verify your account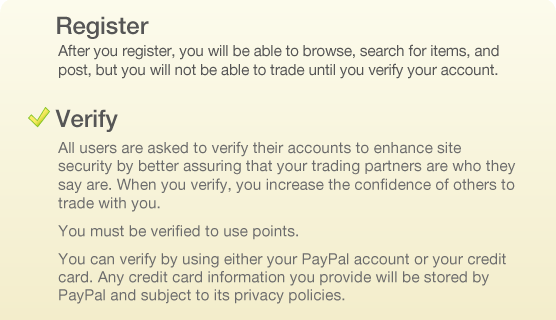 2. Post your HAVEs and WANTs

3. Match, Search or Browse to find items you want to trade for

4. Start trading!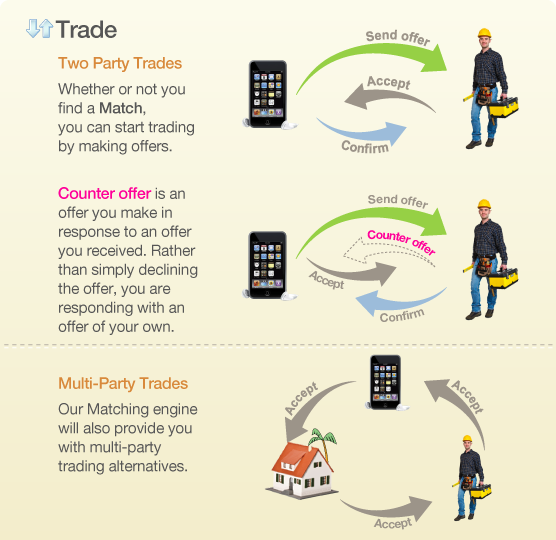 More questions? Please, visit our FAQ.