Dashboard

Video Tour
Real Time Alerts
This is your personal "taskbar" that alerts you to new trading activity.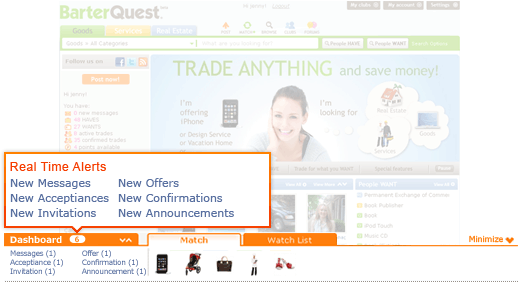 Match
The Match feature on your Dashboard allows you to instantly find matching trades for one of your HAVES by simply clicking the item. A match can be found only if your HAVE has already been linked to a WANT.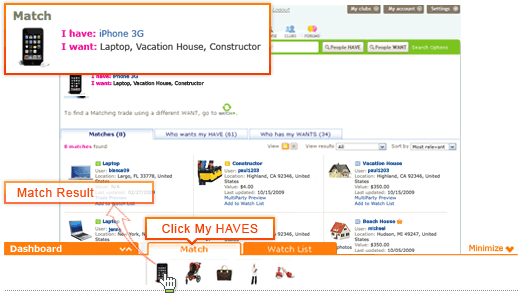 Watch List
The Watch List feature on your Dashboard is where you will find the items you are tracking for future trades. You can "drag and drop" items directly onto your Watch List.