Item Details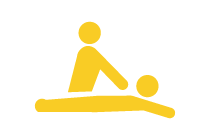 Massage
Item Number: 92421

Authorized:
Carolina
References:
Available
User (Rating): donvinne
Not Rated
Provider's Location:
Greenville, SC 29615, United States
Service Area:
At my location only
Estimated Value:
85 points per hour

(one point = $1.00)
Last updated:
My very real attitude of moving to get things going, all muscles need to be in position to make a difference. Seniors have the most need especially if you like to sit on the couch more than chase the grandkids. There is something that you have to barter for my hands on therapy. Let's do it!
Don Vinne is located in Greenville, SC ; sometimes I can travel about 30 minutes; also GSP is nearby, get some ideas and stay with it! Snap muscles to attention, use a cocoa butter lotion to soothe the skin.