Item Details

>
Transportation
>
Motorcycles
>
Asian
> 2014 Yamaha VSTAR 950 - Great Condition with Extra Features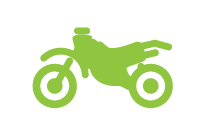 2014 Yamaha VSTAR 950 - Great Condition with Extra Features
Item Number: 92253

Quantity:
1
User (Rating):
alphaone
Not Rated
Item's Location:
Will ship:
United States
Local Pickup
Estimated Value:
5,500 points

(one point = $1.00)
Last updated:
Are you searching for a remarkable motorcycle that combines style, performance, and convenience? Look no further! I'm offering an incredible 2014 Yamaha VSTAR 950 with just 15,000 miles on the odometer. This beauty is in great condition and comes loaded with some fantastic additional features. Get ready for an unforgettable riding experience!
Specifications:
Year: 2014
Make: Yamaha
Model: VSTAR 950
Mileage: 15,000 miles
Key Features:
Daymaker LED Headlamps: Illuminate the road ahead with remarkable brightness and clarity, ensuring enhanced visibility and safety, even in the darkest of nights.
Cellphone Holder/Charger: Stay connected on your rides with the convenient cellphone holder, compatible with both Android and Apple devices. Charge your phone on the go, ensuring your battery never runs out.
Vance and Hines Exhaust: Experience the exhilarating sound and performance upgrade provided by the Vance and Hines exhaust system. Unleash the true potential of your VSTAR 950 while turning heads wherever you ride.
Original Exhaust Included: If you prefer the original exhaust system, don't worry! I'll provide the original exhaust along with the bike, allowing you to switch back whenever you desire.
Condition:
This Yamaha VSTAR 950 is in great condition overall. It has been meticulously maintained and serviced regularly, ensuring optimal performance and longevity. However, to provide full transparency, there are a couple of minor dings on the fork due to the previous owner accidentally dropping it in the garage. These dings are purely cosmetic and do not affect the bike's functionality or performance. Rest assured, you'll still be riding a fantastic machine.