Item Details

>
Other
>
Teacher/ Educator
> Teacher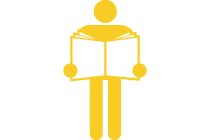 Teacher
Item Number: 92099

Authorized:
English, Writing, and all aspects of the Trivium
References:
Available
User (Rating): cognoscente
Not Rated
Provider's Location:
Montclair, NJ 07042, United States
Service Area:
Montclair, New Jersey, United States - Within 5 miles from my location
Estimated Value:
45 points per Hour

(one point = $1.00)
Last updated:
First, regarding what you should of learned by now:
1. What is wrong with the previous line?
Next:
2. What was Event 201?
And:
3: What is terrain theory?
I can help with any and all conventional subjects with which you are currently struggling. More importantly, I am an expert epistemologist and can help you improve your critical thinking skills. This, whether you currently realize this or do not, is more important (especially at this point in time) than any other subject or skill set you need. It is, in fact, literally a matter of life and death.