Item Details

>
Other
>
Anything Else
> Fantastic fungi: Mushroom growing/foraging lessons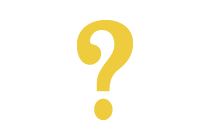 Fantastic fungi: Mushroom growing/foraging lessons
Item Number: 91881

References:
Available
User (Rating): sutureself
Not Rated
Provider's Location:
Savage, MD 20763, United States
Service Area:
United States - Within 50 miles from my location
Estimated Value:
500 points per day

(one point = $1.00)
Last updated:
Research has proven mushrooms have amazing physical and mental health benefits. Would you like to learn how to find them in the wild or grow your own? I can show you! As a healthcare professional turned amatuer mycologist, I've spent years learning how to safely identify, sustainably harvest, and prepare edible and medicinal mushrooms. I also cultivate several different species in my own basement.
I love teaching and sharing the joy of mushrooms and will lend an enthusiasm that makes the learning process fun and easy to understand. Come discover the fascinating world of fungi that is all around us!
Please note: wild mushroom finds vary based on the season, location and recent weather conditions. We may only find a few or we could find pounds and pounds!