Item Details

>
Books
>
Nonfiction
>
Home & Garden
> Landscape consulting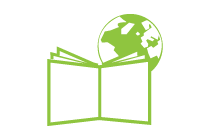 I can help you decide what changes to make in your yard or help conceptualize what you want. I am not a landscape architect and do not do plans. This is what needs to happen before plans are drawn up or before you have a landscaper come in and so You already know what you want.
I have 20 yrs experience as a landscaper/designer but I am not in the business now and I'm not trying to get your work or sell you anything. I simply have lot's of experience and have a knack for this.
Relax in #1 destination for Family Vacations
St. Thomas, US Virgin Islands
Only a few days left! Reserve it NOW! Starting $225!
Romantic Getaway on US Virgin Islands
St. Thomas, US Virgin Islands