Item Details

>
Art, Music, Drama
>
Artist
> Creative writing/Song lyrics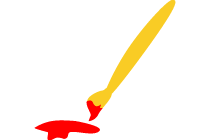 Creative writing/Song lyrics
Item Number: 90964

User (Rating):
folid78
Not Rated
Provider's Location:
Woburn, MA 01801, United States
Service Area:
Worldwide
Estimated Value:
10,000 points per project

(one point = $1.00)
Last updated:
I write poetry and music, of any genre. I also use photoshop CC to create professional advertisements for artists or companies.
Relax in #1 destination for Family Vacations
St. Thomas, US Virgin Islands
Only a few days left! Reserve it NOW! Starting $225!
Romantic Getaway on US Virgin Islands
St. Thomas, US Virgin Islands