Item Details

>
Health
>
Homeopathic Medicine
> Alternative Healing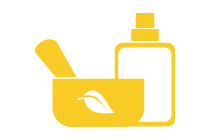 Alternative Healing
Item Number: 90925

User (Rating): mrhappy
Not Rated
Provider's Location:
San Clemente, CA 92672, United States
Service Area:
San Clemente, California, United States - Within 50 miles from my location
Estimated Value:
75 points per U.S. Dollar

(one point = $1.00)
Last updated:
Experience the ainchent art of "Chinese Cone Candling"~&~Cupping. Both of these healing arts date back a long way in Chinese Medicine
I have been doing Cone Candling for more 25 years.
The Cupping was taught to me by my Acupuncturist.
This is what I offer. In exchange for healing sessions of Massage~ Deep Tissue Therapy~ ~Acupressure~Acupuncture~Reflexology~Rolphing~ ect., ect.