Item Details

>
Jewelry & Watches
>
Vintage, Antique
> 12k Gold Victorian Enamel Painted portrait Bracelet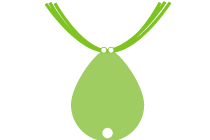 12k Gold Victorian Enamel Painted portrait Bracelet
Item Number: 90918

Quantity:
1
User (Rating): forgetmeknot
Not Rated
Item's Location:
Will ship:
United States
Local Pickup
Estimated Value:
750 points

(one point = $1.00)
Last updated:
Beautiful piece and original age. This isn't "victorian style" or "new vicrorian".
The gold content was tested with an XRF handheld device and we will be happy to send the report screen if requested.
The piece is in museum condition.
Not very heavy and missing a safety chain
I will upload the pictures today.