Item Details

>
Counseling
>
Life Coach
> Coaching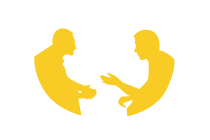 Coaching
Item Number: 90875

Authorized:
USA
References:
Available
User (Rating):
tamelvie
Not Rated
Provider's Location:
M.E LMETN, Lebanon
Service Area:
Worldwide
Estimated Value:
1 point per 1

(one point = $1.00)
Last updated:
Hello,
I offer 10 to 15 sessions of coaching to be completed over a period of 3 months or less. The hours can be taken via Skype, hangout, zoom or any other webbased conferencing service.
I am an international consultant / coach with over 23 years experience .
You can use my coaching to help yourself to carve your new path be it set-up a new business, develop a new product, look for fundraising, transition into a new career or simply begin a career. The agenda is your agenda.
Please let me know if you are interested,
Cheers
Tania
In change I need help with setting up my website, editing my website, designing a logo, social media.