Item Details

>
Transportation
>
Trucks
>
Pickup Truck
> 1993 GMC Sierra Sidestep Pick up Truck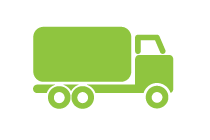 1993 GMC Sierra Sidestep Pick up Truck
Item Number: 90697

Quantity:
1
User (Rating): emersonwarfield
Not Rated
Item's Location:
Will ship:
Local Pickup
Estimated Value:
2,000 points

(one point = $1.00)
Last updated:
1993 GMC Sierra 1500 1/2 ton Step Side Pickup Truck, 334k miles. All hoses and connections have been replaced, most have been upgraded. Full size under carriage Spare Tire. Kenwood Cd player. Interior had some wear and tear, cracked lower dash, drivers side Speaker needs to be replaced. Heater works great. A.c. needs recharged. Runs great w the 350 8 cylinder 5.7L Engine. Clear title.
Needs a new water pump
I'm interested in trading for a smaller vehicle like a Hyundai Tiburon or a Honda Civic
Relax in #1 destination for Family Vacations
St. Thomas, US Virgin Islands
Only a few days left! Reserve it NOW! Starting $225!
Romantic Getaway on US Virgin Islands
St. Thomas, US Virgin Islands