This item is currently not listed.
Item Details

>
Other
>
Anything Else
> Haircuts, color, facials, spray tans etc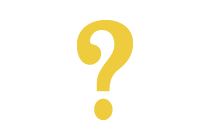 Haircuts, color, facials, spray tans etc
Item Number: 90451

Authorized:
Cosmetology
References:
Available
User (Rating): ashlynne98
Not Rated
Provider's Location:
Lampasas, TX 76550, United States
Service Area:
Austin, Texas, United States
Estimated Value:
1 point per Dollar

(one point = $1.00)
Last updated:
I am licensed hairdresser and esthetician. I specialize in color, cuts, facials, skin care, mani/pedi, special occasion makeup and hair, extentions, and spray tans. Please feel free to contact me for pictures of my work or any questions you have. I believe the more we barter, the less we depend and or failing, crooked, fake monetary system.
Relax in #1 destination for Family Vacations
St. Thomas, US Virgin Islands
Only a few days left! Reserve it NOW! Starting $225!
Romantic Getaway on US Virgin Islands
St. Thomas, US Virgin Islands