Item Details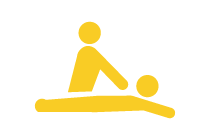 Massage Therapy
Item Number: 90447

User (Rating): kneadyou2
Not Rated
Provider's Location:
Haslet, TX 76052, United States
Service Area:
Haslet, Texas, United States - Within 75 miles from my location
Estimated Value:
50 points per hour

(one point = $1.00)
Last updated:
I am currently employed full time but looking to retire in the near future. I would like to become a part-time massage therapist when I retire so I am offering free massages (to females or straight males only) just to get the hours/experience of time on task. Once I retire, I hope to attend LMT school to become licensed. I can't travel far due to my current work schedule, so if you are in the DFW Metrolplex or close by, I would love the opportunity to provide a massage and I'm only asking you to fill out a survey at the end of it for feedback purposes. If you are currently a bodywork professional or LMT, I would highly covet some time with you and your feedback. I do not have a facility but am willing to provide in-call service (travel to you).
Relax in #1 destination for Family Vacations
St. Thomas, US Virgin Islands
Only a few days left! Reserve it NOW! Starting $225!
Romantic Getaway on US Virgin Islands
St. Thomas, US Virgin Islands