Item Details

>
Home & Garden
>
Handyman
> Draftsman, Handyman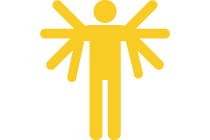 Draftsman, Handyman
Item Number: 90285

References:
Available
User (Rating): rgocha
Not Rated
Provider's Location:
Rosburg, WA 98643, United States
Service Area:
United States - Within 100 miles from my location
Estimated Value:
15 points per Hour

(one point = $1.00)
Last updated:
I am a certified Technical Draftsman and a general contractor. I have been in the industry for over 20 years. I am also an auto mechanic and ranch hand. I also hobby as a blacksmith​. I am also an ordained minister for your wedding and religious needs.