This item is currently not listed.
Item Details

>
Transportation
>
Cars
>
Sedan
> auto repair person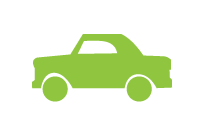 I'm wanting to find a a auto mechanic that know s the in's and out's of all autos. I have a green four door sun roof. It has slit damage on the passenger's right side finder but it is unnoticeable. The water pump went out, so inside of putting it in to the shop to save money, but I lost my job and have no money to repair my car. Pulse my car is used to take my wife back and forth to the doctors. We also need it to get back to Yakima Washington where we use to live, because my wife's mother is not doing so good.
Relax in #1 destination for Family Vacations
St. Thomas, US Virgin Islands
Only a few days left! Reserve it NOW! Starting $225!
Romantic Getaway on US Virgin Islands
St. Thomas, US Virgin Islands