This item is currently not listed.
Item Details

>
Transportation
>
Cars
>
Sedan
> auto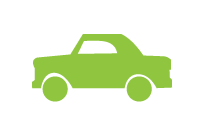 I have a 2001, 4 door, green, sun roof Toyota Camry with a little damage on the passengers right passenger side, but it is unnoticeable, the car is good in and out. The only damage is the water pump went out, so I bought a water pump, decided to do the work myself, got to the harmonic balances and now I'm stumped because I don't how to brake the bolt to get to the harmonic balances bolt. So I'm asking for a auto person that can help.
Relax in #1 destination for Family Vacations
St. Thomas, US Virgin Islands
Only a few days left! Reserve it NOW! Starting $225!
Romantic Getaway on US Virgin Islands
St. Thomas, US Virgin Islands