This item is currently not listed.
Item Details

>
Transportation
>
Cars
>
Sedan
> Car/ 2004 chrysler sebring 4 door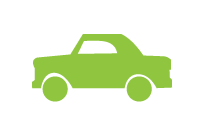 Car/ 2004 chrysler sebring 4 door
Item Number: 90185

Quantity:
1
User (Rating): chrissmith
Not Rated
Item's Location:
Will ship:
Local Pickup
Estimated Value:
3,000 points

(one point = $1.00)
Last updated:
The 2004 Chrysler Sebring is a great car power windows locks and doors 4 cylinders great on gas no tears rips or holes in the interior no cracks or Sun damage to the interior 160000 miles with plenty of life left for the car motor and transmission are great a.c works great
Relax in #1 destination for Family Vacations
St. Thomas, US Virgin Islands
Only a few days left! Reserve it NOW! Starting $225!
Romantic Getaway on US Virgin Islands
St. Thomas, US Virgin Islands