This item is currently not listed.
Item Details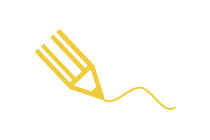 Writing, Graphic design
Item Number: 90141

Authorized:
Visual Communications, education
References:
Available
User (Rating): elishama
Not Rated
Provider's Location:
Harper woods, MI 48225, United States
Service Area:
Worldwide
Estimated Value:
25 points per hour

(one point = $1.00)
Last updated:
Studied at College For Creative Studies, IADT and Ashford University. Wrote Vessels of Honor and Dishonor and many comic books for reborn comics. Wrote crusader Cross and Jael, among other titles.
Relax in #1 destination for Family Vacations
St. Thomas, US Virgin Islands
Only a few days left! Reserve it NOW! Starting $225!
Romantic Getaway on US Virgin Islands
St. Thomas, US Virgin Islands