This item is currently not listed.
Item Details

>
Video / Computer Games
>
Vintage Games
> video game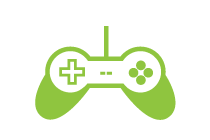 tomb raider premier collection incl unfinished business addon core design 1996 eidos 1998 and tomb raider golden mask 1999
(added bonus tomb raider 3 DUTCH VERSION) (note dutch version case only disk inside english)
basically tomb raider 1 2 (and 3 as an added bonus)
looking for mainly collectors
bartering for goods only (no big furniture or things that can not go trough the door thank you :))
interested in decent pc parts for a pc build or other possible electronics if other depends on offer tho feel free to mail me at or contact me on my cellphone number for offers tho mabey send me a mssg first cause i wont answer unknown numbers many thanks beforehand
Relax in #1 destination for Family Vacations
St. Thomas, US Virgin Islands
Only a few days left! Reserve it NOW! Starting $225!
Romantic Getaway on US Virgin Islands
St. Thomas, US Virgin Islands