This item is currently not listed.
Item Details

>
Transportation
>
Cars
>
Classic
> 1950 Oldsmobile 88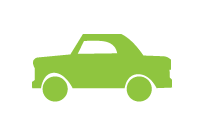 This is THE FIRST* American Muscle Car (according to the internet! (arguably))
This is a very original Olds 88 survivor that has been very well taken care of, and starts and runs every time you hop in! This is my sunny day cruiser for nice country strolls or beach outings. I always get tons of great attention driving around town with lots of thumbs up and waves. This is a super reliable car that treats me well and begs to be driven.
I am not in any hurry to sell this car, so let's get that out of the way right now. I am a fan of vehicle trading, and I just want to do a trade for something new that will be fun to play around with. I have had this car for going on a year, and I could see keeping it until I pass it down to my kids some day, so no hurry at all to let it go!
I am interested in any trade for a car, truck or motorcycle of equal or greater value, or lower value AND cash. Hagerty value on this car is between $10,700 in good condition and $15000 in excellent condition. This is craigslist, not Barret Jackson, so I am realistic on my price, so I hope you will be as well!
apps/valuationtools/values/34718?yearRange=15
I am open for trades for any car or vehicle, and partial trades are fine. I am looking for an American muscle car from the 60s or 70s that is in good condition, and is not too far from being a daily driver. A camaro or firebird, older c3 corvette would be fine, Impala, Mustang, Barracuda, thunderbird, a nice corvair, challenger or any older car really. I would be perfectly happy with an old car swap here, but please don't try trading me a run down car that is worth $3000 for this car as a straight across trade.
The motor on the car is the original 'Rocket 303' 5.0L V8, which is the first PRODUCTION overhead valve V8 ever made, and it destroyed the flathead motors of the day! These 88s were the fastest cars in NASCAR for 3 straight years back when they came out in the early 50s. The motor is in great condition, maintains the factory specified 45lbs of oil pressure, and the motor was gone over last summer with new spark plug wires.
The original 4 speed hydramatic transmission works great, shifts smoothly, and makes this car a great highway cruiser as it just hums along nicely at at 65.
The muffler was recently replaced, and the exhaust is very quiet.
The 2 barrel carb is out of a cadillac from the same era, but the original carb is included as well if you wanted to go back to stock for complete originality, but the Cadillac carb works great! An electric fuel pump replaced the mechanical fuel pump, but the original fuel pump is still installed to run the vacuum for the windshield wipers.
The car is still running on 6v, and the battery was replaced about a year ago. The car starts great every time with no problem.
I just went through and adjusted the brakes on the car and bled the lines.
The body is rust free and very clean. There is some rust repair on the wheel wells, and there are a few blemishes that need restoration work done. The front bumper was re-chromed and is perfect. Much of the chrome is in good condition, and some of the chrome could use re-chroming as part of a restoration job.
I was told the seats have the original upholstery on them, and the headliner is original, and in great shape. The doors had been re-done at some point, and look very nice.
I have a complete set of nearly new white wall tires for show as well that are included.
If you have any questions, please ask them.
Relax in #1 destination for Family Vacations
St. Thomas, US Virgin Islands
Only a few days left! Reserve it NOW! Starting $225!
Romantic Getaway on US Virgin Islands
St. Thomas, US Virgin Islands