This item is currently not listed.
Item Details

>
Home & Garden
>
House Painter
> painter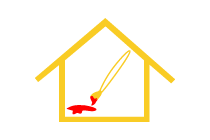 painter
Item Number: 89831

Authorized:
Pennsylvania
References:
Available
User (Rating): paintspacklemort
Not Rated
Provider's Location:
Lansdowne, PA 19050, United States
Service Area:
Lansdowne, Pennsylvania, United States - Within 150 miles from my location
Estimated Value:
35 points per hour

(one point = $1.00)
Last updated:
Industrious worker here, looking for work. I am consider an excellent crafts person being that I am enthusiastic and meticulous. Five years various fine painting experience. My work style is to work when work.
Excellent plasterer, I have all my own tools, plastering and painting.
I am considered an excellent Trim and Cut Painter crafting beautiful crisp lines. I have a "good eyes" so I am told. Detail work: sanding I found that I have been able to keep up to pace with my team members all the while doing a better job, excellent plastering, proficient at wallpaper removal, superb power washer. Rolling: considered a good roller . Also I have worked with spray painting.
I have painted with professional companies thus far whom I left on good terms. I prefer to work in a more meticulous manner. Also I have contracted jobs independently and run my own jobs.
Also I have worked in other related fields, such as framing in which I served as an excellent craftsmen. All around great fine motor skills. I know that I can be of great service, I would very much like the chance to learn more contracting skills. I have experience as a finishing carpenter. Having worked as an independent contractor for local bars, I have installed trim, water heaters, sheet rock, stoves, toilets and one kitchen.
I should also add that customers like me due to my good manners and helpful attitude.
Relax in #1 destination for Family Vacations
St. Thomas, US Virgin Islands
Only a few days left! Reserve it NOW! Starting $225!
Romantic Getaway on US Virgin Islands
St. Thomas, US Virgin Islands