This item is currently not listed.
Item Details

>
Home & Garden
>
Construction / Renovation
> Contractor/handyman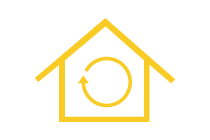 Contractor/handyman
Item Number: 89794

Authorized:
General residential/commercial
References:
Available
User (Rating): bowana
Not Rated
Provider's Location:
Caldwell, ID 83607, United States
Service Area:
Caldwell, Idaho, United States - Within 50 miles from my location
Estimated Value:
70 points per hour

(one point = $1.00)
Last updated:
Minor "honey do" repairs to larger remodels. Licensed for 25 years in California and 2 years in Idaho. Plumbing, electrical, and carpentry projects. Can fix most anything. Licensed and insured.
Relax in #1 destination for Family Vacations
St. Thomas, US Virgin Islands
Only a few days left! Reserve it NOW! Starting $225!
Romantic Getaway on US Virgin Islands
St. Thomas, US Virgin Islands