This item is currently not listed.
Item Details

>
Home & Garden
>
Landscaper
> landscape design & maintenance services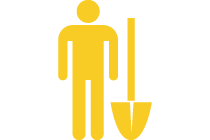 landscape design & maintenance services
Item Number: 89524

Authorized:
no license, just experience
References:
Available
User (Rating): gardenfairee

Not Rated
Provider's Location:
twin peaks, CA 92391, United States
Service Area:
Lake Arrowhead, California, United States - Within 50 miles from my location
Estimated Value:
35 points per hour

(one point = $1.00)
Last updated:
I have 23 yrs experience in landscape design, installation and maintenance. I was also plant diagnostic technician (plant Dr.) I can operate heavy equipment skid steers,tractors, backhoes, graders, skip loaders, dozers and forklifts. I also do consulting, soil testing, pesticide application, and I have given Q & A seminars on gardening for woman groups and instructional seminars to whole kindergarten classes.
Relax in #1 destination for Family Vacations
St. Thomas, US Virgin Islands
Only a few days left! Reserve it NOW! Starting $225!
Romantic Getaway on US Virgin Islands
St. Thomas, US Virgin Islands