This item is currently not listed.
Item Details

>
Computers
>
Web Designer
> Website Design From Alll.uk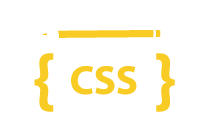 Website Design From Alll.uk
Item Number: 89434

Authorized:
Website Design
References:
Available
User (Rating): allluk
Not Rated
Provider's Location:
Alicante, Spain
Service Area:
Worldwide
Estimated Value:
1,000 points per 1

(one point = $1.00)
Last updated:
We will provide a fully completed unique website created to your specifications. We will also provide a logo design and brainstorm a new business name for you. We can also search for available domains for you.
Relax in #1 destination for Family Vacations
St. Thomas, US Virgin Islands
Only a few days left! Reserve it NOW! Starting $225!
Romantic Getaway on US Virgin Islands
St. Thomas, US Virgin Islands