This item is currently not listed.
Item Details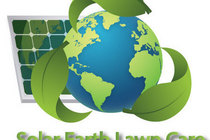 Graphic Design Services
Item Number: 88832

Authorized:
Indianapolis, IN
References:
Available
User (Rating):
stelsea

Not Rated
Provider's Location:
Indianapolis, IN 46201, United States
Service Area:
Worldwide
Estimated Value:
100 points per hour/item

(one point = $1.00)
Last updated:
Will barter Graphic Design Services ( services ) located in Indianapolis, IN 46201, United States.

Hide Q&A for this item

tasha

on Aug 16, 2016 6:23 PM EDT

Hi Stelsea,
I am in need of some graphic design services for my new business and will be happy to provide the items you need in exchange. I have 2 kids and a lot of stuff they do not need; however, I will be more than happy to purchase the items you need in return for your service.
stelsea

on Feb 05, 2017 4:07 PM EST
I'd love to help!! please email at sospensione.designs@gmail.com.
my website is www.sospensione.org
Relax in #1 destination for Family Vacations
St. Thomas, US Virgin Islands
Only a few days left! Reserve it NOW! Starting $225!
Romantic Getaway on US Virgin Islands
St. Thomas, US Virgin Islands