Item Details

>
Art, Music, Drama
>
Photographer
> Photographer-self trained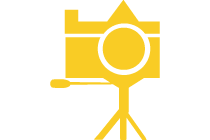 Photographer-self trained
Item Number: 7853

User (Rating): pitthomegirl
Not Rated
Provider's Location:
Blue Springs, MO 64015, United States
Service Area:
At my location only
Estimated Value:
N/A
Last updated:
i took a course in High school, and i love to take pictures. i have took some of my family members. if you would like, i can send you some of my work.