Item Details

>
Home & Garden
>
House Sitter
> house sharing with option to buy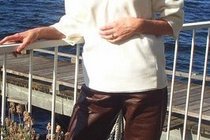 house sharing with option to buy
Item Number: 72516

Authorized:
Washington
References:
Available
User (Rating):
palms
Not Rated
Provider's Location:
Kirkland, WA 98033, United States
Service Area:
Worldwide
Estimated Value:
5,000 points per month

(one point = $1.00)
Last updated:
Do you own a residence that would be possible to sell if if located within a Commutable distance to employment opportunities, but your location is remote and there are no employment opportunities. Then you need us. We will transfer our internet business to your home
Obtain two house sitters and yet remain living in the house. For companionship, house care and chef and butler services and more, much more.
Couple available to potentially produce revenue to owner(s) of a residential property they live in.
In house butler & gourmet chef for daily dinner and house keeping chores. plus in house life coaching by one of them. Real estate must consist of large well decorated home in which minimum of 1000 square feet is made available to two house sitters for their occupancy and use and shared with current occupants if desired. . No visitors or traffic other than the couple. We are University educated to PhD levels, in Economics, international marketing, e-commerce. computers webpages construction, social work and life coaching. Noted psychologist and social worker is one of the couple. The other was a delegate to a U.S. Presidential summit meeting
Tutoring service available to occupants or their children or grandchildren, tutoring with school , teach tennis, skiing, fishing, sailing, clarinet, saxophones.
Resumes and career histories available upon request, including multiple websites.
We have the following characteristics,, generous, soft spoken, patient, kind, creative, affluent, attentive, inspired, inspirational, philanthropic, generous, spiritual, energetic, passionate, tolerant, loving, forgiving, empathetic, gracious, well mannered, persevering, compassionate,merciful, courageous, loyal, grateful, powerful, joyful, appreciative, faithful, fearless, successful. honorable, trustworthy, reliable, honest, truthful, happy, competent, industrious, wise, healthy, tenacious, cleanly, multilingual, university degrees
We can supply 50 convincing references from peoples whose names you will recognize
by the titles of the positions they have held or still hold in the world.
It would be helpful, but not required or essential, if the real estate has the following attributes, a) Tennis court, b) miles wide views in three of four directions, preferably over water towards mountains, similar to a west view over lake Washington in Seattle, from the Kirkland side, c) elevators if multilevel,
long distances from cities is not of consequence. Absence of occupational opportunities in the vicinity is irrelevant. We do not commute, nor have any visitors and conduct our activities by writing, computers, internet, counseling, advising and life coaching by Skype and telephone.
It would be magnificent if part of the estate could be expanded to provide overnight facilities for up to 25 people for life coaching seminars and this would enable us to provide income to the owners of the property as well as provide the financing to build the conference center building.
Also possibilities exist to generate income over the internet that can be shared with the owner(s)
For more about us request URL addresses of our websites
If you live alone in this house and desire companionship, friendship and assistance with realizing revenues without having to leave your residence, and a high likelihood that we will exercise our buy option, this is what you need and want.