This item is currently not listed.
Item Details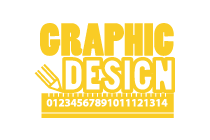 Graphic Design Service
Item Number: 7080

Authorized:
New York City
References:
Available
User (Rating): herta

Not Rated
Provider's Location:
New York, NY 10001, United States
Service Area:
Worldwide
Estimated Value:
N/A
Last updated:
Graphic Design company in Manhattan offering print design service (Logos, stationery, brochures, invitations, etc.)

Hide Q&A for this item

charles2hands
on Nov 06, 2012 4:46 PM EST

Dose your company do any digital design, web site etc?

herta

on Nov 08, 2012 2:49 PM EST
No sorry, we are specialized in printdesign
"Bellevue" The Ritz Carlton Style Beachfront Duplex Condo with Free WiFi
St. Thomas, US Virgin Islands
Only a few days left! Reserve it NOW! Starting $225!