This item was removed by the owner.
Item Details

>
Other
>
Anything Else
> stainless roll away tool box -cost $1000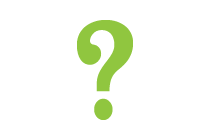 stainless roll away tool box -cost $1000
Item Number: 65488

Quantity:
1
User (Rating): nixter

Not Rated
Will ship:
Local Pickup
Estimated Value:
100,000 points

(one point = $1.00)
Last updated:
This is a full stainless, heavy duty 21 drawer roll away. 4 large drawers for supplies/power tools. The top tilts back and has approx 4" high storage area the length of the tool chest. The drawer rollers are heavy duty and work flawlessly. There are no dings, dents or other flaws on the unit. It has heave duty casters to move around on and a large handle at each end. Drawer liners are in every drawer. Due to the size of this unit, I can not ship it. If you can not store all your tools in this roll away, you need a shelving unit as well.