Item Details

>
Health
>
Chiropractor
> Posture Correction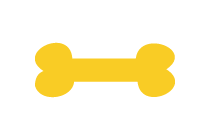 Posture Correction
Item Number: 62646

Authorized:
los angeles california
User (Rating):
viper80817
100.0% Positive
Provider's Location:
fountain, CO 80817, United States
Service Area:
Worldwide
Estimated Value:
1,500 points per 1500

(one point = $1.00)
Last updated:
12 gift certificates valid for a standard vist and consultation with dr allan bonilla. He is one of the best in los angeles california and has worked with many celebrity clients. total value is $ 1500- 1700. has no expiration date so can use them whenever you want. maybe you have bad back, neck issues. then this is what you need to help you get back on your feet. if intrested i can forward you further info on this item thankyou and heres too good health.