Item Details

>
Home & Garden
>
Stone Mason
> Masonry and Concrete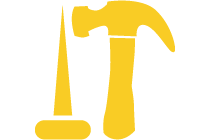 Masonry and Concrete
Item Number: 62360

References:
Available
User (Rating): vaoloka
Not Rated
Provider's Location:
Riverside, CA 92505, United States
Service Area:
At my location only
Estimated Value:
4 points per square feet

(one point = $1.00)
Last updated:
Hello!
Where a company that professionalizes in concrete work and block walls.
These prices are for labor and material.
+Depending on height of wall we charge anywhere from $30-80 per linear foot.
+For concrete we charge anywhere from $3-5 per square foot.
-Stamp designs are free.
Im willing to trade for anything really.
mostly would like to trade services for any type of car or truck.