This item was removed by the owner.
Item Details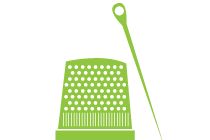 Cabinet Sewing Machine, nice.
Item Number: 57439

Quantity:
1
Condition:
Good
User (Rating):
beerstecher

Not Rated
Will ship:
United States
Local Pickup
Estimated Value:
100 points

(one point = $1.00)
Last updated:
Nice wooden cabinet, folds out and lifts out... standard setup. Good machine. Will post pix and features if you request. thanks.