This item is currently not listed.
Item Details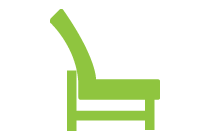 baby bed
Item Number: 48944

Quantity:
1
Condition:
Good
Primary Coloring:
Medium
Primary Material:
Wood
Product:
Bed, Bedroom Set
User (Rating): sclark434

Not Rated
Item's Location:
Will ship:
United States
Local Pickup
Estimated Value:
25 points

(one point = $1.00)
Last updated:
Will barter one baby bed ( furniture Condition: good, Primary Coloring: medium, Primary Material: wood, Product: bed, bedroom set ). It is located in CHICKASHA, OK 73018, United States. Shipping to United States and local pickup available.
Relax in #1 destination for Family Vacations
St. Thomas, US Virgin Islands
Only a few days left! Reserve it NOW! Starting $225!
Romantic Getaway on US Virgin Islands
St. Thomas, US Virgin Islands