This item is currently not listed.
Item Details

>
Other
>
Teacher/ Educator
> Japanese Language Training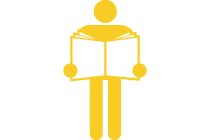 Japanese Language Training
Item Number: 47198

User (Rating):
karlkablisk

Not Rated
Provider's Location:
ny, NY 10038, United States
Service Area:
Manhattan, New York, United States
Estimated Value:
25 points per hour

(one point = $1.00)
Last updated:
I can help beginner and intermediate levels in learning Japanese. I've studied Japan for many years, lived in Japan for 4 years and have reference materials. I've assisted and held my own classes at my previous two colleges teaching Japanese to other students.