This item is currently not listed.
Item Details

>
Musical Instruments
>
Pro Audio
> guitar amp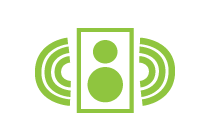 Fender Super Champ XD
An old-fashioned tube amp, new fashioned preamp.
The Fender Super Champ XD amplifier enters a new era by combining a real tube amp with up-to-date extras like versatile amp voicing and a wide palette of quality effects. There's no limit to the number of tones that can be coaxed from this little firecracker. Use the Super Champ XD amp to really bring your practice and recording sessions alive.
The Fender Super Champ guitar amp of the early 1980s was an up-to-the-minute take on the venerable Fender Champ amplifier. It contained a powerful 10" speaker—large for a Champ—its all-tube overdrive capabilities were further enhanced by the inclusion of genuine Fender reverb. Bottom line, it had incredible gain and volume in a compact package—a real surprise for guitarists who were accustomed to hauling much larger amps to the studio or rehearsal hall.
Features
15W tube power amp with 2 - 6V6 tubes
12AX7 preamp tube
10" Special Design Speaker
Voicing knob with 16 different preamp voices — great for any style of music
2 channels with channel-switching format (optional footswitch available)
16 effects with effects level control
External speaker capability
Line output
Relax in #1 destination for Family Vacations
St. Thomas, US Virgin Islands
Only a few days left! Reserve it NOW! Starting $225!
Romantic Getaway on US Virgin Islands
St. Thomas, US Virgin Islands