Item Details

>
Computers
>
Web Designer
> Web Design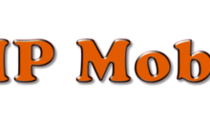 Web Design
Item Number: 45811

Authorized:
Web Design and Development
References:
Available
User (Rating): webdesign71

Not Rated
Provider's Location:
Ridley Park, PA 19078, United States
Service Area:
Worldwide
Estimated Value:
65 points per hour

(one point = $1.00)
Last updated:
I am an expert web designer, web developer & graphic designer. I can build robust, top notch interactive websites both for mobile and desktop...from top to bottom. I use all the most cutting edge and modern technologies in my daily work as a website designer.
If you need a really impressive website for your handy work such as a carpentry, landscaping / hardscaping portfolio, I can build the site you need. I am a more than adequate photographer as well, so I can even take pictures of your work to put on the website if you are local to the Philadelphia area.
Examples and references can be furnished upon request.
I am a reasonable guy - make me an offer.
Sky is the limit - my friend.