Item Details

>
Other
>
Researcher
> Research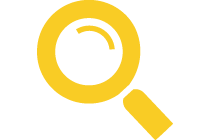 Research
Item Number: 42377

References:
Available
User (Rating): lynnmarie
Not Rated
Provider's Location:
Denver, CO 80218, United States
Service Area:
Worldwide
Estimated Value:
25 points per search

(one point = $1.00)
Last updated:
Need information? I can help you find it. My entire family has what we call the "search" gene. We're good at knowing where to look for information and having the persistence to dig until we get it. If you need research for a novel, paper, business or simply because you want to know, let me save you the time and find it for you. I can also help with adoption and other people searches. My birth mother has done these searches for over twenty years and has given me lots of pointers. (She found me too!)
I've been paid to do research for several start-up websites, so my experience is professional as well as personal.
Rates will vary. I'll generally charge per the project rather than hourly, so it will depend on what you're trying to find.